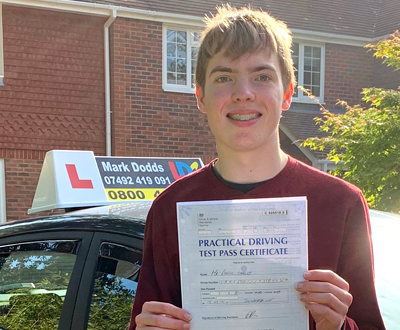 Daniel Oakley
My driving instructor was a great teacher. Rather than telling me what I did wrong and explaining how to correct it, he got me to answer the questions myself. This helped my driving as I became more thoughtful towards how I was driving and realising any mistakes I had made, even when they were told to me directly later on. The LDC workbook was a useful tool to consolidate work done in lessons. It also helped me focus on what I needed to work on while driving as well as information useful for the practical driving test. The theory test preparation resources were beneficial in passing my theory test. The website was very easy to navigate and the hazard perception test and theory questions both helped me to become a safer and more proactive driver.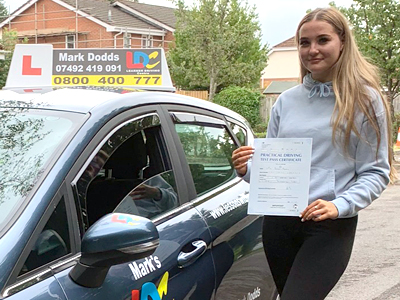 Keira Hanley
Mark was very good at asking what subject I wanted to cover on each lesson. At the end of each lesson we recorded the progress I had made and where I could improve. This helped me to keep track of my progress and identify what I could do to improve further. Mark was very patient and taught my everything I needed to know to drive safely. Also we used LD workbooks which has pictures and diagrams of different situations which were very helpful if you are a visual learner.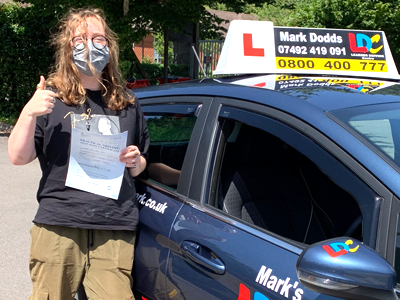 Molly Boast
Mark is a great instructor, always very calm and kind. He is very patient and so helpful. I'm so thankful for all the help he gave me preparing for my test and encouraging me to become a safe driver for the rest of my life. I would 100% recommend Mark to anyone :-)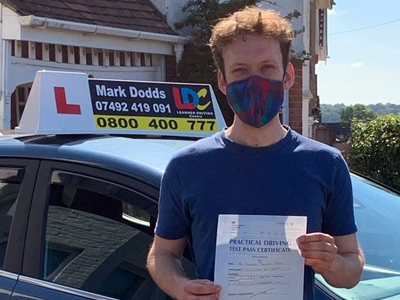 Andrew Lock
Perseverance pays off
I had 40 hours of lessons and two failed tests prior to meeting Mark. Mark was encouraging and a pleasure to share a car with, which was really helpful as a nervous and lacking confidence learner. Feedback was always constructive and provided points to focus on. Backed up by helpful review sessions at the end of each lesson. Mark's attention to covid safety inspired confidence. The LDC system provided a useful way of reviewing my progress and refreshing my knowledge before the test. Thanks Andrew.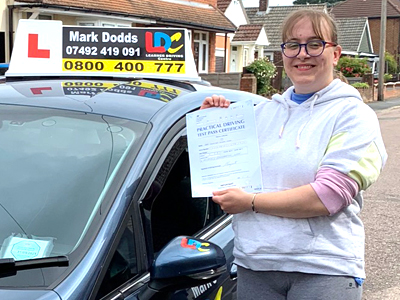 Jennifer Chen
Passed first time
I've had some experience driving with my husband many years ago. I started learning with Mark about 6 months ago and he did a great job of adapting my skill level. Mark's approach made me feel confident when learning and helped me to understand where to improve my techniques. I'd highly recommend Mark's services to anyone as a new driver or someone with previous experience. Couldn't recommend enough.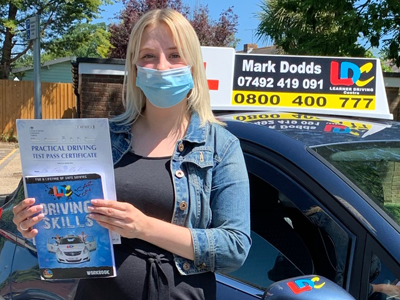 Maddie Russell
Passed first time
Mark is very helpful, he helped me get my confidence up and is very reassuring. Very happy with my lessons and will recommend 😀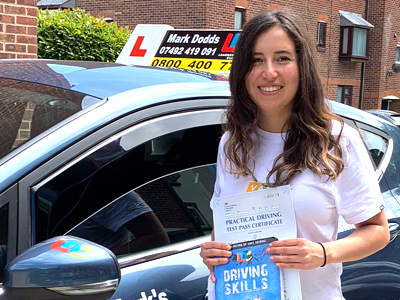 Juliana Torres Esterpa
Passed first time
The LD workbook is really helpful to understand the correct and safe way of driving. My instructor was very patient and always helped my to be calm. He explained everything very well from the beginning and taught me good tricks that definitely helped me to pass my test. And will help me to be safe on the road.